Join the Civility Conversation!
The Purple Tent was a destination for civil dialogue at the RNC Convention from July 18-20, 2016
National and local thought leaders delivered keynote addresses and participated in panel discussions.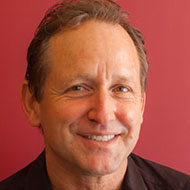 Bill Shireman
As President and CEO of Future 500, Bill Shireman helps the world's largest companies and most impassioned activists – from Coca-Cola, General Motors, Nike, Mitsubishi, and Weyerhaeuser, to Greenpeace, Rainforest Action Network, Oxfam, and the Sierra Club – stop battling each other, and find common ground. Breaking through the traditional left-right divide, Shireman's books and studies prove that we can protect the earth, promote freedom, and increase prosperity.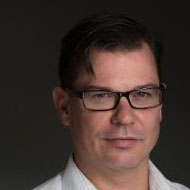 Cliff Young
Cliff Young is President of Ipsos' Public Affairs in the United States, and also leads Ipsos' global election and political polling risk practice.  His research specialties include social and public opinion trends, crisis management, corporate and institution reputation, and election polling. He works with a wide variety of corporate, government, media, and political clients. He also currently oversees Ipsos' US public opinion polling for Thomson Reuters, and is the spokesperson for Ipsos Public Affairs in the US.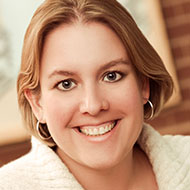 Katie Harbath
Katie Harbath is the global politics and government outreach director at Facebook. Prior to Facebook, Katie was the Chief Digital Strategist at the National Republican Senatorial Committee. She previously led digital strategy in positions at DCI Group, the Rudy Giuliani for President campaign and the Republican National Committee. Katie holds a BA in journalism and political science from the University of Wisconsin-Madison.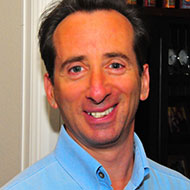 Richard Eidlin
Richard is a Co-Founder and Vice President of Policy and Campaigns with the American Sustainable Business Council (ASBC), a national coalition of over 200,000 businesses committed to building a vibrant and sustainable economy. He directs ASBC's policy and advocacy campaigns on Capitol Hill, the White House and to various regulatory agencies. He recently led a delegation of ASBC members to the COP21 Paris Climate Summit in December 2015.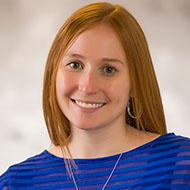 Samantha Osborne
Samantha Osborne serves as Digital Director for the Committee on Arrangements for the Republican National Convention. Prior to joining the Committee on Arrangements. Samantha served as Director of Client Strategy. Samantha entered the political scene in Ohio working on Absentee Ballot strategy for campaigns and the state party. She then headed to D.C. in 2010 and began working in the digital space for the first time for Targeted Victory.
Sara Tabatabaie
Sara Tabatabaie is the Digital Director for Rock the Vote, responsible for leveraging social, email and SMS to engage young people in the political process, as well as distributing election related information around voter registration and voting laws. Before joining the Rock the Vote team, Sara worked to empower local candidates with online resources and digital best practices, collaborating with state and local parties across the political spectrum.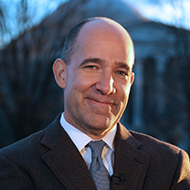 Matt Dowd
During the past thirty years, Matthew Dowd has helped shape strategies and campaigns for CEOs, corporations, foundations, governments, candidates, and presidents. He most recently founded Paradox Capital, a social impact venture fund focused on for-profit social good companies.  His experience in business and politics will help bridge the paradox between capitalism and social consciousness.
Michael Steele
Michael Steele is an American politician and MSNBC political analyst as of May 2011. Steele served as the first African-American chairperson of the Republican National Committee from January 2009 until January 2011. From 2003 to 2007, he was the seventh Lieutenant Governor of Maryland, the first African American elected to statewide office in Maryland. During his time as Lieutenant Governor, he chaired the Minority Business Enterprise taskforce, actively promoting an expansion of affirmative action in the corporate world.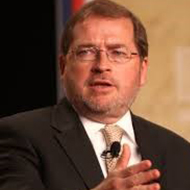 Grover Norquist
Grover Norquist is president of Americans for Tax Reform (ATR), a taxpayer advocacy group he founded in 1985 at President Reagan's request. ATR works to limit the size and cost of government and opposes higher taxes at the federal, state, and local levels and supports tax reform that moves towards taxing consumed income one time at one rate. Norquist chairs the Washington, DC – based Wednesday Meeting, a weekly gathering of more than 150 elected officials, political activists, and movement leaders.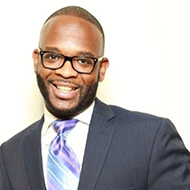 Laquan Austion
Laquan Austion has over a decade of political and community organizing experience, and serves as Chief Executive Officer for Action for America. Recently, he served as outreach manager for the Charles Koch Foundation helping to identify and manage key strategic partners for the organization. He also served as a Grassroots Director for Americans for Prosperity Foundation where he played a pivotal role in recruiting over 80,000 conservative activists, training grassroots leaders, and developing statewide strategies for grassroots action.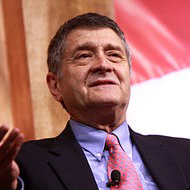 Michael Medved
Michael Medved's daily three-hour radio program, The Michael Medved Show, reaches five million listeners on more than 300 stations coast to coast. He is the author of 13 nonfiction books, including The American Miracle (coming October 2016) and the bestsellers The 10 Big Lies About America, Hollywood vs. America, Hospital, and What Really Happened to the Class of '65? He is a member of USA Today's board of contributors, a former chief film critic of the New York Post and, for more than a decade, cohosted Sneak Previews, the weekly movie-review show on PBS.
David Pepper
David Pepper was unanimously elected Chairman of the Ohio Democratic Party on December 17, 2014 and began his term on January 1, 2015. Born and raised in Cincinnati, David is a fifth-generation Cincinnatian. David was first elected to public office in 2001 when he served on the Cincinnati City Council, finishing first out of a field of 26 candidates, and was reelected for a second term in 2003, again leading the pack in votes. Pepper is also the author of a forthcoming novel, "The People's House," an Ohio-based political thriller.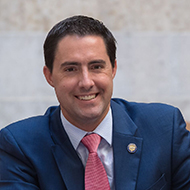 Frank LaRose
Senator Frank LaRose is currently serving his second term in the Ohio Senate representing portions of Summit County. A decorated Army veteran, LaRose brings energy and passion to the Ohio General Assembly. As a member of the legislature, LaRose believes it's important to be good stewards of taxpayers' dollars in order to lessen the financial burden on Ohio's families. Senator LaRose developed his strong work ethic and sense of responsibility at a young age while working on a small family-owned farm in northeastern Ohio.
Ted Celeste
Former State Representative Ted Celeste is Director of State Programs at the National Institute for Civil Discourse. Mr. Celeste leads Next Generation, a program of NICD. His goal is to inspire and support state legislators who want to promote greater understanding and better decision-making. As part of a bi-partisan team, Celeste has facilitated trainings for the CSG Midwest Regional Conference and the Arizona, Colorado, Georgia, Idaho, Maine, Massachusetts, Minnesota, Nebraska, Ohio, Pennsylvania, Vermont and Washington Legislatures.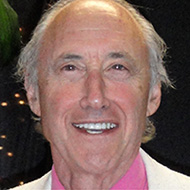 John Steiner
John Steiner is a networker, catalyst, tranpsartisan activist and creative consultant, often with his wife and partner, Margo King. He is one of the national leaders of the current effort to take the transpartisan movement to scale, with a special focus on Impact 2016. From 2004-2009 he helped organize Reuniting America, as it brought together conservative, moderate, liberal and progressive leaders of national organizations to engage in constructive dialogues and to prove that leaders with highly divergent views could and were actually eager to work together to find common ground solutions.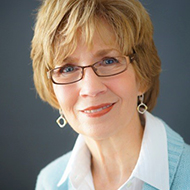 Sara Ruble
Sara was born and raised in Akron Ohio. Staying local, she graduated from the University of Akron with a degree in Elementary Education. She is a co-author of Surviving and Thriving: Grief Relief and Continuing Relationships and a contributor to the newly released Grief Diaries: Loss of a Child, and Grief Diaries: Hello From Heaven. Her blog is titled Death Teaches at www.deathteaches.com, where Sara openly shares what Scott's death continues to teach her about love, the meaning of life and death, and her spiritual relationship with him.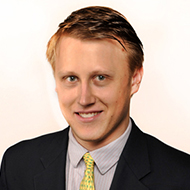 Daniel Lippman
Daniel Lippman is a reporter for POLITICO and a co-author of POLITICO's Playbook, the most indispensable morning newsletter for the biggest influencers in politics. Before joining POLITICO, he was a fellow covering environmental news for E&E Publishing and a reporter for The Wall Street Journal in New York. He has also interned for McClatchy Newspapers and Reuters. During a stint freelancing in 2013, he traveled to the Turkish-Syrian border to cover the impact of the Syrian civil war for The Huffington Post and CNN.com.
Stephen Dinan
Stephen Dinan is the CEO of The Shift Network and author of Sacred America, Sacred World, which hit #1 in six categories on Amazon during the launch, including Political Leadership. He is also a member of the prestigious Evolutionary Leadership Council. As the former Director of Membership and Marketing at the Institute of Noetic Sciences, he was the driving force behind the Shift in Action program, which grew to 10,000 paying members, and the One Minute Shift video series, which was seen by more than one million.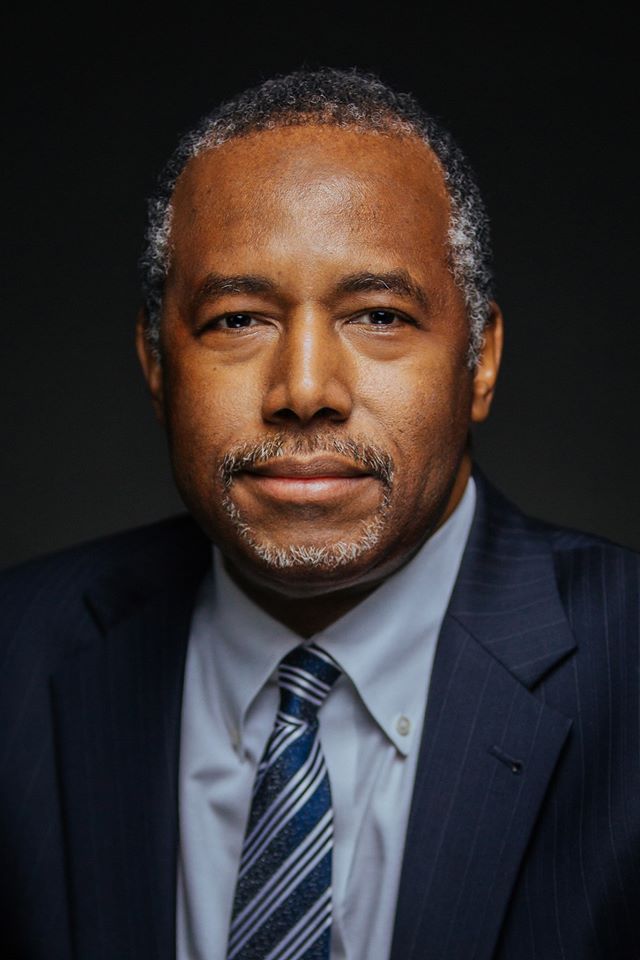 Ben Carson
Dr. Ben Carson is a retired American neurosurgeon and former candidate for President of the United States. Born in Detroit, Michigan, and a graduate of Yale University and the University of Michigan Medical School, Carson has authored numerous best-selling books.
He was the Director of Pediatric Neurosurgery at Johns Hopkins Hospital in Maryland from 1984 until his retirement in 2013. Among his achievements as a surgeon were separating conjoined twins and developing a hemispherectomy technique for controlling seizures. Both achievements were recognized in 2008 with the Presidential Medal of Freedom.
Carson's widely publicized speech at the 2013 National Prayer Breakfast catapulted him to conservative fame for his views on social and political issues. Today he sees a grassroots movement on behalf of "We the People" as essential to transforming the United States.

Kickoff Keynote
Sarah Ruble (National Motivational Speaker)
Cleveland & Northeast Ohio
A Model for the Nation?
Dave Greenspan (Chair of Finance Committee, Cuyahoga County Council)
Sunny Simon (Chair of the Education Committee, Cuyahoga County Council)
Michele Pomerantz (Policy and Labor Liaison for the CEO of the Cleveland Metropolitan School District)
Pernel Jones, Jr. (Vice President of Cuyahoga County Council Peter Lawson, former Cuyahoga County Council Member)
Cleveland & Northeast Ohio
What do we stand for? How do we embody our values?
Kevin S. Adelstein (Cleveland Jewish News Publisher and CEO, Cleveland Jewish Publication Company President)
Hon. Francine Goldberg (Common Pleas Domestic Relations Judge, Cuyahoga County)
Bill Lavezzi (Executive Director, Northeast Ohio Education Association)
Patricia Frost-Brooks (National Co-Chair of Purple America)
Keynote
Ted Celeste (Former Member of the Ohio House of Representatives)

Keynote
Stuart Muszynski (CEO and Founder of Purple America)
Is Civility Dead?
Matt Dowd (ABC News Political Analyst; Chief Strategist for Bush-Cheney '04 Presidential Campaign)
Michael Medved (American radio host, political commentator, author)
Richard Greene (Leading Communications Strategist)
Michael Steele (Former RNC Chair, MSNBC Political Analyst)
David Pepper (Chair of Ohio Democratic Party)
Moderated by Bill Shireman (CEO, Future 500)
Finding Common Ground
Stephen Dinan (CEO of The Shift Network, Author of Sacred America, Sacred World)
Grover Norquist (President, Americans for Tax Reform)
Rick Ungar (Senior Political Contributor at Forbes, Host of Steele and Ungar on Sirius XM POTUS)
Richard Eidlin (Co-founder, American Sustainable Business Council)
Moderated by John Steiner (Mediators Foundation)

Keynote
Dr. Ben Carson (Former Candidate for President of the United States and Retired Neurosurgeon)
Engaging Millennials
Katie Harbath (Global Politics and Government Outreach Director, Facebook)
Samantha Osbourne (Director of Digital Operations, RNC)
Sara Tabatabaie (Digital Manager, Rock the Vote)
David Webb (Sirius XM host, "The David Webb Show")
Laquan Austion (CEO, Action for America)
Moderated by Stuart Muszynski (CEO and founder of Purple America)
Polling and Media
Kellyanne Conway (Pollster, Trump Campaign)
Kevin Cirilii (Bloomberg Reporter traveling with the Trump Campaign)
Daniel Lippman (POLITICO and POLITICO Playbook Reporter)
Cliff Young (President, Ipsos Polling)
Frank LaRose (Ohio State Senator)
Moderated by Lou Kraus (President of Better Outcomes)
About Purple Tent
Do you often wonder…

What happened to family dinners?




What happened to talking to someone in person, instead of through text?

What happened to smiling at someone while walking down the street?

What happened to talking to your neighbors?

What happened to treating one another with respect?




Who are we?




What do we stand for?
That's what we want to discuss in The Purple Tent™
The Purple Tent™ will be the convention destination for real discussion about true American values. Panels include topics about the following:
Is Civility Dead? According to media reports, the theme of election politics in 2016 seems to be "Voters are angry." If this is what public anger produces, we need a better source of civic motivation.
Engaging Millennials:
 Advocacy and Influence in the Digital Age with Facebook and Twitter. How can millennials use social media to foster a more civil dialogue? 
Finding Common Ground: Crossing the Aisle: Major Public Policies Where Parties Share Common Ground in the Next Congress. Are there common values that we share as Republicans and Democrats to unite us?
Polling and Media: Bias in numbers and in the media: The media can promote extremism, hatred and panic to the public, but can it also lead us to greater civility and more productive debate? What you need to know about what's behind those polling numbers?
Located only a few blocks from the convention's core, The Purple Tent™will be the go-to place for journalists, bloggers, politicians, business and civic leaders to have civil dialogue about the future of the country.
About Purple America
We are deeply concerned about the meanness, bullying, hateful speech and disrespectful behavior that has infected our media, neighborhoods, politics, workplaces, schools and communities, and we want to work for a more civil society.
Purple America's mission is to advance the American conversation to a civil, productive and respectful dialogue around our shared values. Through a series of interviews with 1,000 Americans in eight communities across the country, the organization discovered twelve shared American values:
Equality

Faith

Family

Freedom

Love & Respect

Self-Expression

Doing the Right Thing

Community

Giving Back

The Good Life

Opportunity

Success
Join us as Purple America® shares, celebrates and discusses the importance of the above values at the Republican National Convention in The Purple Tent™.
Purple America® is a national initiative of Values-in-Action Foundation to re-focus the American conversation to a civil, productive and respectful dialogue around our shared values. For more information, visit www.purpleamerica.us.